We investigate the natural world for ideas about what it takes to run a business effectively. For example, we can learn from wolves how important collaboration is, chameleons show us that being adaptable matters, and ants remind us of the value of hard work.
Likewise, we can also learn leadership lessons from elephants.
Elephants are known for their intelligence, social behavior, and strong leadership skills, which can be a valuable source of guidance for human leaders.
By observing the behavior and characteristics of elephants, we can learn important lessons on how to be effective and successful leaders.
For example, we can learn the importance of leading by example and fostering a strong team, as well as the value of effective communication, adaptability, and care for our team members.
By following these lessons by elephants leading in the animal kingdom, human leaders can improve their leadership skills and achieve success in their roles.
Elephants are also the largest living land mammal. Read on to learn the top 6 Leadership Lessons that we can derive from Elephants.
---
6 Leadership Lessons From Elephants
Elephants are known to have strong matriarchal leadership, with the oldest and most experienced female leading the herd.
This leader sets the tone for the rest of the herd, and the others will follow her lead. As a human leader, it is important to be a role model for your team, showing them the right way to behave and work.
---
1. Connectedness
Female elephants play a more crucial role in elephant society than male elephants. These leaders help to keep the herd together, and communication is key to their success.
Elephants use vibrations (inaudible to human ears) as well as trumpeting and harrumphing to communicate with each other constantly – something that we could learn a lot from!
The matriarch elephant's unyielding encouragement drives the pack to stay focused on whatever they're doing, whether finding water or guarding calves. She gains their trust and respect by constantly reassuring them instead of demanding it through intimidation.
There are strong social connections among the elephants. If they pass through a dead elephant, they get distressed and start touching the bones out of compassion and respect.
The success of any team depends on its ability to communicate effectively with one another. Frequent and easy communication among team members leads to greater creativity, efficiency, and overall success.
---
2. Teamwork
Elephants cooperatively help and understand each other very well. For example, they can tell when another herd member is upset. They show this by reacting quickly to try and resolve the issue.
In every elephant group, each member has an important role to play. The matriarch's responsibility is to remind all members of their significance within the elephant herd.
Knowing your areas of expertise and when to use them is crucial. For example, elephants can self-recognition in a mirror, which not many other animals can do. They also can trunk on either the left or right side. This shows that they know who they are and accept others' differences.
---
3. Future-Proofing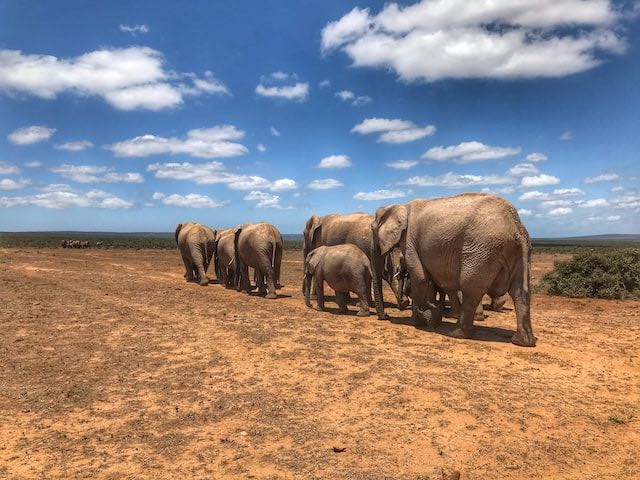 If you think about the lifestyle of elephant family members, you'll see that there's a lot of room for advancement and learning on the job.
The herd's matriarch teaches younger elephants how to find food, defend the against enemies and dangers, and to find water.
They share this knowledge with others to ensure their herd's survival in future generations. Baby elephants learns everything they need from their mother.
Male elephant is generalized as angry elephant, and other female elephants symbolize being a caretaker and leader of the elephant family. That's why females can become easier trapped by a predators.
Collaborating can help result in long-term innovation and productivity. Everyone has the ability to grow; for example, reflect on how society has changed since the coronavirus pandemic began.
Leaders who want to anticipate future challenges for their organizations would do well to listen to and take action based on these insights.
Asking for help, seeking mentors, and listening to guidance can help us grow as people and professionals.
---
4. Tread Lightly
The world's largest land animals, elephants, are deceptively soft-stepped, given their size. Modifying their habitat to fit into the ecosystem, they aim to have little impact on their surroundings.
A reminder that we should move through the world smoothly. The best leaders are the ones who people barely know exist. Once their objective is fulfilled and the task is done, people will say they did it themselves.
Each and every one of us must strive to diminish our harmful environmental impact, no matter the size of our company.
It's not only the right thing to do for protecting community health and ecosystems – a Corporate Social Responsibility (CSR) or Environmental, Social, and Governance (ESG) strategy will make your company more well-known while broadening its customer base.
---
5. Social Intelligence
Our best chance for future success rests on our people's shoulders. The perfect team member has great technical skills and embodies qualities that allow them to get along well with others and work towards common goals.
A herd of love elephants is a perfect example of this–they don't exercise authority through force but rather lead by example and inspire trust and cooperation.
Emotional intelligence, social skills, empathy, and self-awareness are crucial for success. Like other elephants who retain close ties with others in their herd while working and playing together, humans need to develop genuine relationships built on trust to be successful.
Honesty, self-awareness, and the ability to articulate effectively are vital social intelligence skills that every successful leader must possess. Leaders who understand and manage their emotions and those of others create a productive work environment and build trust within a team.
In today's corporate world, an effective leader must be able to handle many tasks simultaneously while remaining calm under pressure. This can only be done with practice and vigilance.
Being authentic and trustworthy will make those around you comfortable and help spur creativity.
---
6. Trust Of Family Members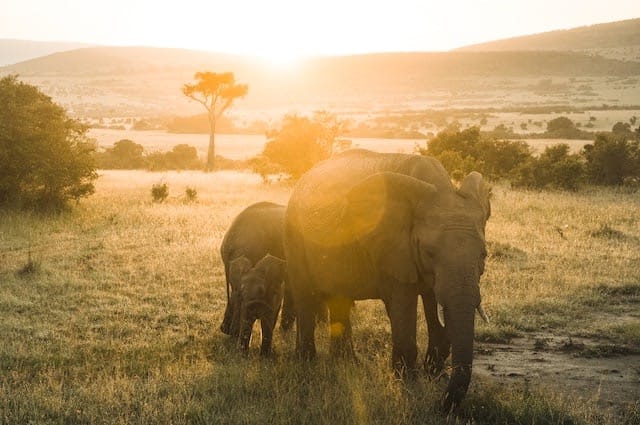 The elephant's family leader doesn't have to be the most dominant. Instead, they usually have earned their family members respect by solving various problems and coming to agreements often.
In the wild, a good leader will successfully keep their family fed and hydrated while also keeping them out of harm's way.
---
Conclusion
Elephants can provide valuable lessons for human leaders on how to be effective and successful.
These lessons include leading by example, fostering a strong team, communicating effectively, embracing change, taking care of your team, and staying focused and determined.
By following these lessons, human leaders can improve their leadership skills and achieve success in their roles.
---
Frequently Asked Questions about Leadership Lessons From Elephants
What Does The Elephant Symbolize In Leadership?
Even though elephants are the largest land mammals alive, they are also clear and wise examples of leadership in the animal kingdom. Elephants descend from mammoths, but despite their size and strength, one important feature of leadership is loyalty.
What Lesson Can We Learn From Elephants in Leadership?
Elephants can provide valuable lessons for human leaders on how to be effective and successful. These lessons include leading by example, fostering a strong team, communicating effectively, embracing change, taking care of your team, and staying focused and determined.
How Do Elephants Choose Their Leader?
The most experienced and oldest in age female elephants usually lead the elephant family groups, which can contain anywhere from two elephants to more than twenty elephants, including baby elephants.